To improve the visibility and traffic of a site, we design tailor-made devices for our clients, with a powerful user experience and using the best technology.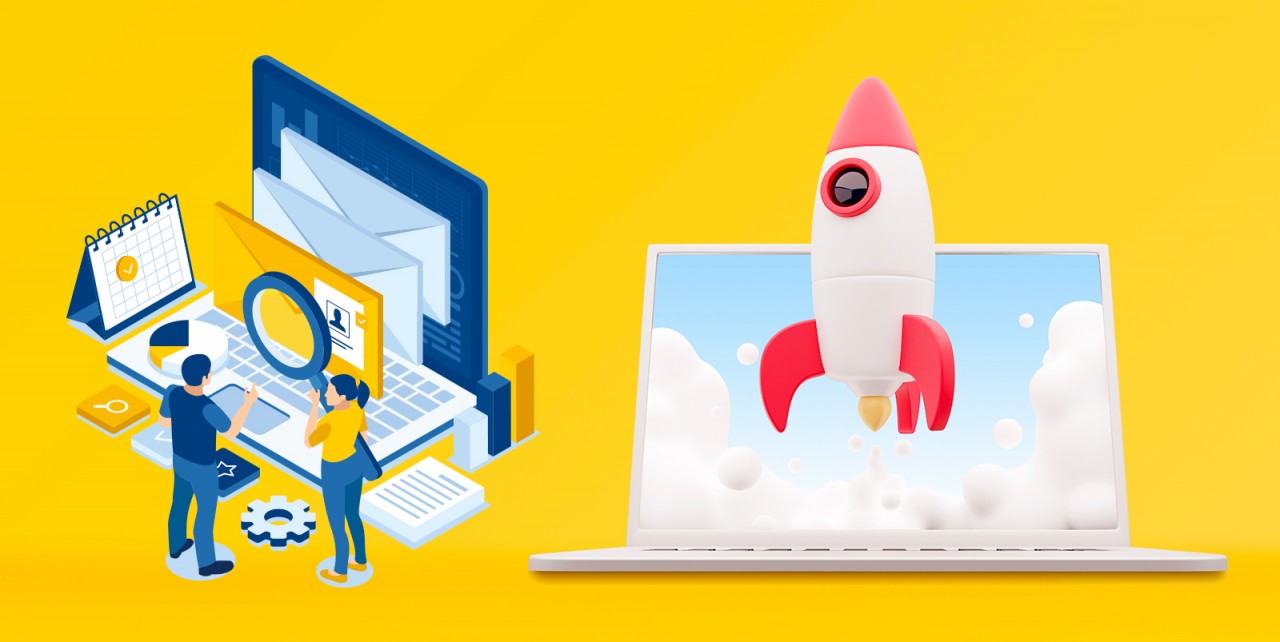 Designing email campaigns, writing and sending newsletters
Emailing is an essential channel for building customer loyalty and generating sales.
We help you in the key stages of this process, over the long term.
Define objectives according to your activity, your products, the seasonality of sales.
Build one or more lists of contacts likely to be interested, create segments to optimise impact and engagement, and update them.
Set up the right tools that will allow us to carry out these targeted actions.
Write relevant offers and messages, format them with a clean design so they are visually appealing and trigger actions.
Optimise product or news landing pages on your site.
Ensure that the day and time of sending the email takes into account the specificities of your targets.
Analyse customer feedback and performance statistics to optimise future campaigns.
---
Natural and paid referencing, SEA campaigns
We pay particular attention to SEO (Search Engine Optimization).
All the sites we create are optimised in this sense and our CMS allows you to be reactive on the subject, to optimise it very easily.
In order to boost your visibility, we pay particular attention to the editorial content, texts and titles to be used on your website, a key element not to be neglected by the search engine algorithms.
Advice on paid referencing
Drafting of referencing ads
Creation and follow-up of acquisition campaigns
---
Creating stylish online forms, surveys and quizzes
Getting requests, feedback and feelings from your customers can be very useful for the development of your business.
To get real answers, you need to ask the right questions, and not just any questions.
We work with you to design simple, fun forms that people like to answer, based on these principles:
Ask one question at a time - like a conversation. This keeps the person interested and you get more thoughtful answers.
With a sleek design, the use of photos and videos brings the questions to life. Customised layouts and interface enhance your brand. Integration with your site makes it all seamless.
A conditional logic that allows you to ask the right questions and to sequence them according to the answers given. It's a real conversation with very precise results.
Contact us to get some examples..